Hip-Hop's fascination with creativity has reached nearly every level of its operation. That is except for one sub-genre; that of the laid back, West Coast crooner-anthem. You know the type, especially if you've listened to Fashawn, Blu, Dom Kennedy or the litany of artists nibbling at their coattails. You know, where BJ The Chicago Kid or Aloe Blacc or some other L.A. R&B artist is featured on the chorus. It's the most harmless, unimpressive form of Hip-Hop the world has seen, and technically that's the point. It has never evolved or devolved, remaining perpetually stagnant. So why then, despite being virtually unknown compared to his counterparts, did Anderson .Paak get featured on six tracks from L.A.'s biggest all-around record in years? Hell, the singer/songwriter's two albums are called Venice and Malibu, talk about a foolproof way to go unnoticed. And yet, here we are, another artist proving to us why Dr. Dre knows how and why to pick his protege's. With the singing style of Miguel, the only one of those R&B talents to distance himself from the confines of L.A., and the voice of Kendrick Lamar when his throat dries up, Anderson .Paak aims to break through the unremitting chain of talented crooners destined for that typecast spot when the Cali summer spotlight comes calling.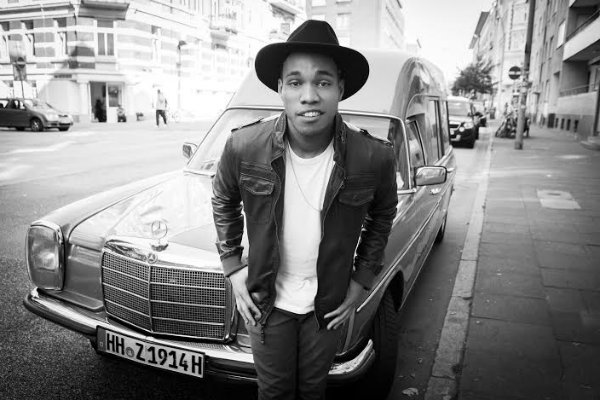 Three reasons why .Paak stands out. His lyrics never directly concern the superfluous nature of his native crooner anthems, he raps, and he's brought in attention from figureheads both in the mainstream (Dr. Dre & The Game) and the underground (Milo & Busdriver). So, while he is stricken with that West Coast R&B bug his differences, because he has them, makes him worthy of absorption. From the get-go, .Paak wastes no time proving his proverbial savvy, introducing himself and his family as important players in his life, whether good or bad, on 'The Bird.' Unfortunately this personal touch in regards to anything but sexual encounters all but disappear until the final two songs ('Celebrate' and 'The Dreamer'), turning
Malibu
into a deceptive record that flaunts more than it harbors. Those three, not by coincidence, turn out to be the brightest spots, largely due to their success at providing idiomatic chronicles. What's left of
Malibu
is unabashed romanticism, fawning over not just the females who come in and out of .Paak's life but also the city and area itself. Few of these are bad or distasteful mind you, despite being mimetic to many forbearers in R&B, but the earnestness throughout really allows listeners to pull into .Paak's sexual world as things never get too perverted or sensual to cause discomfort.
In this regard Malibu bears resemblance to Miguel's Wildheart, as you could easily make it through the record without realizing the constant sexual undertones. Much of this is due to .Paak's direction, choosing to focus more on the intellectual elements of relationships, even concerning sex, like 'Put Me Thru,' than the frivolous act itself. There's even some, like 'Silicon Valley' and 'Without You,' that plead for sensibility towards people whose main concerns are factitious and artificial. These tracks help to differentiate Malibu from the horde of comparable records, not so much to warrant overwhelming love but enough to respect the heart that went in to reinventing the wheel of R&B tropes. As far as the intermittent rapping goes, both from .Paak himself and various features, it's complementary and unwavering, with consistently good verses with a gamut of artists from The Game to Rhapsody. At the end of the day this is very much an R&B album with Hip-Hop playing a secondary role. The two in this age go hand-in-hand and with .Paak on Malibu he merges the two rather succinctly, even incorporating ingredients from both his experience on Dr. Dre's Compton and Busdriver's Thumbs.
Much of the stylistic similarities come out in the production, especially from the latter. It seems, looking back now, that Dre himself took from .Paak's sound with many Compton tracks providing a more laid back sound with the sun drenched pieces. And it seems obvious but
Malibu
also takes influences from the latest Hellfrye Club records, of which Anderson .Paak is a member of. The synthesizers on 'Light Weight' for instance sound plucked from a Kenny Segal beat, while 'The Bird' sounds like 'Worlds To Run' off
Thumbs
, in which .Paak himself was featured. The overwhelming sound though is that of the West Coast, cruising along the beachfronts with melodic vibrancy, whether it comes from elastic piano loops, electric guitars, or rhythmic middle sections. The drive of
Malibu
consists of these plotted points as emphasizers to .Paak's overall aesthetic. I guess you can say my biggest problem with the record though is this aesthetic. Many of the pieces, like 'Am I Wrong' or 'Come Down,' give off that groovy earthy vibe, and it sounds good, but isn't all that impressive. There are moments when he switches things up, like 'Celebrate' which sounds like an old Pigeon John track, but for the most part many of the production measures are dull and emulative.
There is enough to diversify the staleness but when it all comes together I get an overwhelming sense of good. Nothing more, nothing less. For .Paak he works best when trying to distance himself from the crowd, worst when he sinks back into it. The peculiar story on 'Parking Lot,' of which he never dives into but remains indelibly interesting, is just an example of the singer's crafted storytelling ability, marring it with a dance rhythm handedly. While 'Your Prime' is a delectably example of his best experiments, bouncing with a joyful rapping flow over a discordant beat. On the flip side though there's 'The Waters' and 'The Season' which are just frankly boring, retreating to the cliches he spent so much time getting away from. Regardless of one's take away from Malibu it's clear .Paak has a reason for staying. His voice, songwriting ability, and vocal variety all help the singer pave a way for himself, despite the tendency for the record to get stodgy. The common banality found within R&B appear periodically throughout Malibu and is really the only thing holding it back from being a lauding work. For now though we have a fresh, versatile artist testing the waters.